CUSTOM ANNOTATED BIBLIOGRAPHY FOR STUDENTS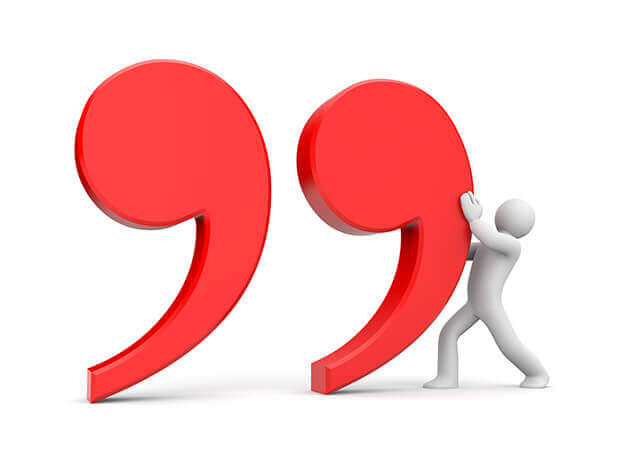 Everyone who has written an essay knows the pain of having to put together a list of sources at the end of it. Why is it so challenging for students sometimes?
Collecting the sources is time-consuming. Even simple browsing through the websites posting academic books and articles is not so fast, and you need to sort the information as well.
Formatting takes more than writing. Formatting sources perfectly in the required style, whether it is MLA, APA, Chicago, Harvard, and other styles, is especially hard because of the enormous number of rules that these styles require from their users.
You have to compare and contrast. The annotated bibliography offers an extra challenge because it doesn't just require perfectly formatted references but also a descriptive paragraph that critically appraises each source and explains its relevance to the paper.
Such annotated bibliographies can create a lot of work and make for a difficult situation when students pressed for time have to read and evaluate a large number of complex sources before even starting their essays.
This was the case for Julianne, a student who is taking a full-time course load and can be assigned hundreds of pages of reading each week. That's a difficult experience for anyone, but adding a dozen more articles for an annotated bibliography was too much.
Fortunately, our company was able to provide Julianne with a custom annotated bibliography to critically evaluate the sources she needed for her paper. We can also help you buy a paper crafted by an expert writer to meet all of your needs.
ORDERING PROCESS IS EASY
Reason #1. It saves considerable amount of time. The easiest answer to that question is that a custom annotated bibliography is a huge time saver, especially given the amount of reading needed to produce a powerful one.
Reason #2. It is written by a PRO. The annotated bibliography you receive when you pay for a paper online through EffectivePapers.com will be written by an expert writer who has years of experience producing papers like these. Our top-rated writers hold advanced degrees in the fields they write about.
Reason #3. It is written the way your professor dreams to see it. Our writers have a master's degree, MBA or PhD, including thousands of hours of research and hundreds of essays, papers, and annotated bibliographies under their belt. These master writers use their expertise and experience to produce powerful annotated bibliographies because they can research sources quickly and effectively and know how to read academic papers in order to produce the best critical summaries.
Reason #4. It is profoundly analytical. Our writers aren't just academic experts. They are also great writers who can put together thoughtful and analytical arguments in fluid English. We work with writers who are native speakers of the English language, and we work with writers who are from countries like the United States and Canada where English is the native language. This means that you will always be able to understand the material that our writers deliver because they write as well as the research and analyze.
WHY EFFECTIVEPAPERS.COM IS THE BEST CHOICE FOR YOU
We know you have a number of choices for an annotated bibliography. We're the best choice because we offer:
Prices starting at just $12 per page. It can be expensive to order custom writing, which is why we keep our prices low. Our services start at just $12 per page and remain affordable no matter how complex the work or how fast you need it. You'll be surprised what you can afford!
Always on-time delivery. An annotated bibliography isn't worth anything to our clients if it isn't delivered on time. Our writers know how important deadlines are, which is why we deliver every paper on or before the due date every time.
High-quality guarantee. It can be easy to slap together the first few sources that turn up in a Google search, but with an average quality rating of 8.5 out of 10 you know that we do far more and return the best sources from a thorough literature review.
Free quote. Still not convinced? We'll provide a free quote to give you an estimate of what your project will cost. That way you can determine what will work with your budget.
THE BENEFITS OF USING OUR COMPANY
Our writing service takes client satisfaction seriously. To do this:
We work hard to guarantee that every custom annotated bibliography is completely original and always free of plagiarism.
We don't just keep your paper original; we also customize it just for you.
We work with you to make sure that we address the specific requirements of your assignment and incorporate specific ideas, concepts, theories, or viewpoints that you want to see in your paper.
We're happy to document your bibliography using the writing style of your choice, such as APA, MLA, Chicago, or Harvard. That way your bibliography will meet all of your assignment's specific requirements.
"I can't tell you how much your help with my annotated bibliography meant to me," Julianna says. "I've been swamped with work, and having a professional writer read and summarize my sources really helped me to realize what the most important parts in each source were, and what to look for in them when I use them to write my paper. It's been such a help!"
We're happy to help students like Julianna and students like you. Let us create an annotated bibliography to help you address all of the requirements of your assignment. All you need to do is to send us an email or give us a call, and we will do everything that we can to help you with the best and strongest custom written paper you can get online.