CUSTOM BUSINESS LETTER WRITING FROM THE ESTEEMED FIELD EXPERTS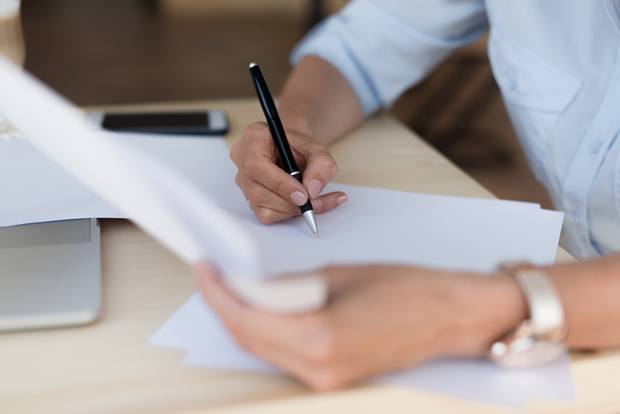 There are many reasons that someone might be seeking to buy a business letter from an established writing service.
Reason#1. You require assistance from experts. The first and most obvious reason is that professional writers know the best way to write a formal business letter to achieve the very best results.
Reason#2. You need a valid example to use it further. It is only logical to place an order once, and to use the result for years.
Reason #3. You are snowed under assignments. Unfortunately, nowadays, students have much more assignments to deal with than time to do it.
Well-written letters get the job done with a minimum of words, and this translates into tangible results. A business letter that isn't clear won't have the quality and clarity to communicate the writer's needs to the business in question in order to move toward a mutually satisfactory resolution. That's why you should hire a business writer to produce a custom letter for you.
THE CHALLENGES OF WRITING A GREAT LETTER
In the academic world, students are sometimes tasked with writing an academic business letter for a number of different reasons. Here is why it is rather challenging to deal with this task alone for the first time:
It reveals your ability to address practical matters. After all, all of us have had a frustrating experience with customer service and trying to get effective resolution to a complaint by phone. A business letter escalates this to the next level, formalizing the complaint and providing a written record of the effort to seek resolution. Indeed, while fewer business communications occur by letter today thanks to phone and email resolution outlets, it still contains the most weight when it comes to communicating between organizations and their customers.
Practice vs. theory. It is meant to be used to demonstrate the student's understanding of a topic rather than to actually send to a company to achieve a specific result. Such contradictory makes it close to impossible to answer professor's demands, as you both have to employ theoretical knowledge and real life approach, which don't always comply.
You have to be concise. One of the things that makes business letter writing so fiendishly difficult is the need to be concise. Businesses don't have time for length missives, and if the reader can't find the main point or what it is you want the company to do, they are more inclined to either ignore your letter or to enter a lengthy series of negotiations in which they seek to discover what you want and the minimum you will accept.
Your goal should be clear. Overall, if you can explain in the letter what you want clearly and concisely, this will go a long way toward beating back efforts to prevent you from getting the satisfaction you want from the business you are communicating with.
GET INSTANT HELP FROM OUR EXPERT WRITERS
These types of papers make no difference to our team of expert writers, who have the experience to go beyond merely plugging words into a template to instead write a powerful letter that serves as an original take on the issue and a great sample of how to write your own business letter.
If you are asked to write a letter of this type, you'll want to seek out the help of a professional writer. When you buy a custom letter online, you will receive a powerful example of the right way to develop your paper. Each of our writers holds an advanced degree in the field that they write about, and we have a large stable of writers located across the country and beyond to make sure that there is always an expert with knowledge of our subject standing by to help deliver the very best business writing available on the internet whenever and wherever you need it.
Let our company help you to produce the best business letter for your situation so you can communicate your needs clearly, confidently, and professionally to the business you need to reach. Our writers have the writing skills to say the most possible in the fewest words, helping to make sure that the business you are trying to reach will take the time to read and respond to your message and will be able to understand clearly every part of it.
THERE ARE MANY REASONS ORDERING FROM US MAKES GOOD BUSINESS SENSE
A business letter may be a practical form of communication, but that doesn't mean that ordering a custom business letter should be a stripped-down experience. We offer a 360-degree range of benefits that make ordering your business letter from us the best choice.
Money-back guarantee. It just makes good business sense to place your order with a company that offers a money back guarantee. We want all of our clients to be completely satisfied, and we'll stop at nothing to make you happy. If our business letter doesn't meet expectations for any qualifying reason, just let us know and we'll either fix it or refund your money.
Writers with business experience. Our writers have academic and professional experience in the business world, and they use that experience to create powerful letters that say things in a way that businesses are most likely to understand and act upon.
Free quotes available. Let us take the guesswork out of placing your order. We'll give you a quote so you can't know what it will cost to have a professional writer create a custom letter for you before you buy. That way you can see how custom writing solutions will fit in your budget.