HIGH SCHOOL ESSAY WRITING SERVICE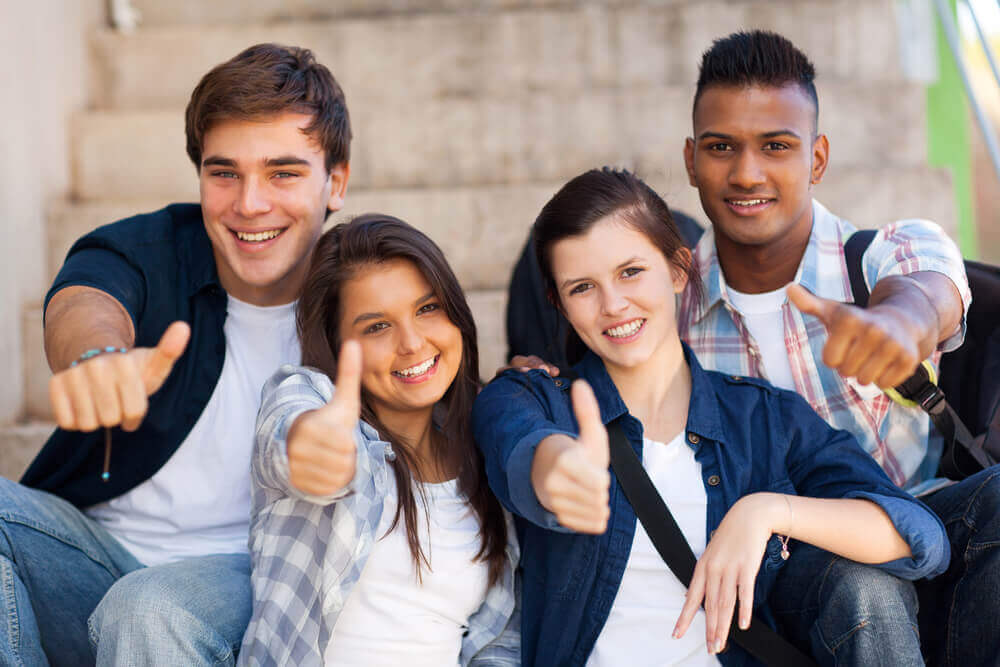 They say that high school shapes who you will be for the rest of your life. However, it is also a huge stress to deal with this stage of your life in education.
Proof #1. Almost everything depends on it. The achievements you make in high school set the stage for college, your career, and beyond.
Proof #2. Students get under pressure at school. High school students instinctively know this, and this is one reason that the high school years can be so stressful, with every grade feeling like a life or death event.
Proof #3. Students get under pressure at home. Parents know this, too, and that's one reason that parents put so much pressure on their teens to do write their high school essays and research papers well.
To give their kids an important advantage, wealthy parents hire tutors for high schoolers to give them a leg up in the race for college admissions. We aim to bring these advantages to every student with a high school essay writing service designed for students like yours. We can produce a high school paper or term paper sample that will let your student see exactly what needs to be done to meet the requirements of a high school essay and to set your student up for success in college and beyond.
HOW WE CAN HELP YOUR TEEN
Most people who buy custom essay samples for high school topics are parents looking for ways to help their teen with a course they are struggling to write. It's in the nature of parents to worry about their kids, and we want to help you to feel more confident about how your teen is doing in school. Consider, for example, what Janet has to say:
"My daughter Kayla has had a bit of trouble in English class, and I've been struggling a bit to help her. To be honest, I haven't written an essay since I was in school 25 years ago, and I felt really bad that I wasn't able to give Kayla more help. That's why I went online to look for examples. The essays that were available for free were really bad, but I discovered that there were great writers at Effective Papers who had custom essays for sale. I ordered on to help Kayla with her sophomore term paper, and it was a big help to both of us. It showed us how to format the paper and the best way to approach the subject."
At Effective Papers, we help parents like you by ensuring that every paper we produce will serve as a terrific example for you and your teen. Here is why you can trust us:
Each paper is carefully written to meet your requirements, and each is also developed to have the best formatting that meets every academic standard.
Our papers are guaranteed to be 100% original and completely plagiarism-free. This means that the paper will show you the right way to work with sources and document your work, which is something that many students are having difficulty in mastering, especially at the high school level.
We provide all our clients with a Money Back guarantee.
Every paper is meticulously vetted by our Quality and Proofread department.
SEE THE DIFFERENCE WE CAN MAKE
Janet can tell you how much of a difference we can make: "With your help, I was able to guide Kayla to write a stronger essay because I understood what her teacher was looking for. So, when we put it all together, I knew what she was doing right or wrong. It made me look much smarter and helped my daughter to get better grades It was a win for everyone!"
Let us show you the difference we can make for you and your high schooler. Our friendly customer service agents are standing by to take your order. We'll walk you through the process and explain how we can turn your teen's assignments into finished essays to help you and your son or daughter to learn the art of essay writing.
We understand that high school is hard. Let us make it easier for you and your high schooler by taking some of the stress out of essay writing. Don't let all of the help go to the very richest parents with their fancy tutors. Our service can help you get the same head start on the path tos success.
Start Off on the Right Foot with These Benefits
High school essays set the foundation for collegiate, graduate, and postgraduate essay projects and the place where students learn the right way to develop their future papers. It's important to get started on the right foot early on. We make it easy by offering great benefits beyond the quality writing you expect from us.
Prices starting at just $12/page. We offer affordable pricing starting at just $12 per page to make sure that everyone can afford terrific academic writing assistance from trained writers. Our low prices are highly competitive and are priced within a high school student's budget.
Any academic format. High school papers are a training ground where students first learn how to use academic documentation systems like APA and MLA. Impress your teacher when you master the right way to cite sources with a sample paper in the format of your choice.
Experts who write at your level. Most academic writing services are geared toward college students, but high school writing has its own unique challenges. We have experts who specialize in high school writing to make sure that you get a paper written just for you at your level.