Let Our Experts Make Your PowerPoint Presentation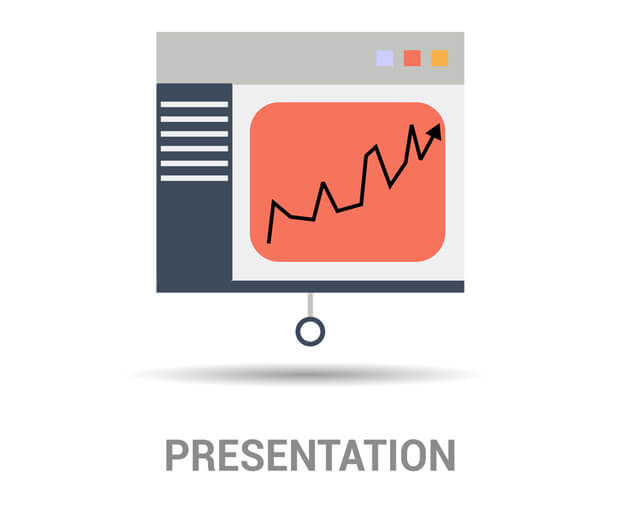 We've all heard the horror stories of "death by PowerPoint," and if you've spent any time in school or in an office, you've probably sat through at least one terrible PowerPoint presentation. PowerPoint is an easy program to use, but it is not an easy program to use well.
Indeed, the PPT extension often leaves readers with a sense of dread since there are so many bad presentations out there. It often takes experts to create the kind of effective slideshow that audiences respond well to. What goes wrong when trying to make your project from scratch, and how can you fix it? Let's take a look.
Creative Visuals Offer Powerful Advantages. One of the biggest reasons that a PowerPoint project goes south revolves around the challenges of finding a creative approach to a topic and to developing your slides. Plain white slides are the kiss of death because they look unfinished. For a more professional look, choose a color scheme that relates to your topic. For example, a presentation on the environment would match well with earth tones, while a presentation on communism might use red accents to draw from the ideology's color scheme. By tying the aesthetics of the presentation to the topic, you set up a good association in the audience's mind between the topic and what they are seeing on the screen. PowerPoint even offers templates to help color coordinate if you have trouble with visual design.
Minimize Text for Maximum Benefits. A great PowerPoint presentation creator understands that the audience is there to listen to the speaker talk, not to read the speech off of the slides. Minimize the text on the slides so your audience isn't distracted by too many words. Keeping the slides primarily visual will keep the audience focused on the speaker and not trying to keep up with all the writing to read on the screen. Feel free to have slides that are just pictures!
Don't Skimp on the Research. While a PowerPoint presentation presents visuals to tell a story, this isn't an excuse to skimp on the research. A great presentation needs the same depth of research and thorough analysis as any other academic paper.
How Professional PowerPoint Services Can Help
Many of the elements of a great PowerPoint presentation require a combination of exceptional research skills and a good idea for artistic design. Few students possess both sets of skills at the same time, which is why using a professional presentation maker can be an easy and effective way to learn the right way to maximize the potential of this important program. We will create a sample presentation that is engaging, effective, and interactive. Our online writers will create a fully customized slideshow to fully address your instructions and requirements for your specific topic so you can see the best way to approach the topic and a visually interesting way to present it for your specific audience.
Don't Leave a Presentation to Chance
Our professional writers hold advanced degrees in their field, and as they pursued their academic and professional careers, they experienced PowerPoint like few others. Our writers bring their firsthand experience with PowerPoint and their detailed subject matter expertise to bear on each PowerPoint presentation assignment we produce. When you use a professional to create a slideshow, you get this effective combination of experience and expertise working on your behalf to deliver a presentation with greater breadth and depth than what you are likely to produce yourself.
Let us show you how we can help with your PowerPoint project. Our writers are standing by around the clock to help with your toughest topics. Contact us today for a personalized and customized PowerPoint solution handcrafted just for you! We guarantee that you'll be satisfied with the presentation we deliver, or we'll do everything in our power to make it right.
The Benefits of Our Presentations Go Beyond Slides
If you've come to us, you're looking for a great customized PowerPoint presentation, but when you place an order with us, the benefits go beyond a terrific slideshow. We provide a wide range of additional benefits, including:
Speaker notes. Many academic PowerPoint presentations ask students to deliver a set of speaker notes attached to each slide. Our writers don't just write great PowerPoint speaker notes; they also know how to insert speaker notes in the appropriate block in the presentation. You'll always know exactly what to say when we script your speaker notes.
We tackle projects of any size. No matter how large or how complex your PowerPoint presentation is, our writers can handle it. They train day and night to ensure that the biggest and most complicated presentations can be delivered as easily as a standard sized one.
Projects geared to your course level. Not all PowerPoint presentations are created equal, and a slideshow for an introductory freshman course is quite different from one meant for a doctoral level scholarly presentation. Our writers can scale your presentation up or down to match any academic level to give you exactly the slideshow you need.